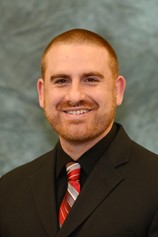 Seth Hartmann
District Athletic Director
Office Phone: 440-392-5150
District Cell: 440-637-2225
Email:
hartmann@pcls.net
ACCOUNTABILITY, HARD WORK, SUSTAINED MENTAL AND PHYSICAL TOUGHNESS!
GO RED RAIDERS!
PAY TO PARTICIPATE

Attention parents of Heritage & Harvey student athletes:
Pay to participate fees are due before any athlete can participate in a game, match, or meet. Harvey athletes pay $40 to the athletic office at Harvey High School, and Heritage athletes pay $25 to the main office at Heritage Middle School.

If you have any questions call Mr. Hartmann at 440-392-5150.

Academic Extension Recognition Program
2016 Pump & Run

THE NATIONAL FOOTBALL LEAGUE HONORS THOMAS W. HARVEY HIGH SCHOOL IN ITS ROLE FOR DEVELOPING AND
SUPPORTING THE CAREER OF DON SHULA WHO WAS A PART OF SUPER BOWL HISTORY III * VI * VII * VIII * XVII * XIX
COACH: BALTIMORE COLTS, MIAMI DOLPHINS

Football has always been about more than wins and losses. The game teaches lessons that last a lifetime. Through your football program, your school is building men of high character by instilling values in your student athletes. The NFL is grateful to you and your community, and honored to partner with you in making champions on and off the field. Your school's name will be listed in the Super Bowl High School Honor Roll.

INTEGRITY RESPECT RESILIENCY
RESPONSIBILITY TO TEAM

Don Shula was born in Grand River, Ohio. He was a 1947 graduate of Thomas W. Harvey High School; Shula was named All-Ohio quarterback as a senior. He attended John Carroll University in Cleveland.
Awards and Accomplishments

1964, 1967-68, 1970-72
Named NFL Coach of the Year

1968
Coaches Baltimore Colts to Super Bowl III

1972
Leads Miami Dolphins to perfect season

1973
Coaches Dolphins to Super Bowl victory

1974
Coaches Dolphins to Super Bowl victory

1980
Named NFL Coach of the Decade for 1970s

1991
Earns 300th career victory with Dolphins' defeat of Green Bay Packers on September 22
1993
Receives NFL's Lifetime Achievement Award

1997
Inducted into Pro Football Hall of Fame